The following testimonials represent the diverse learning experiences, academic achievements, and post-graduation successes of the alumni of the Department of Clinical and School Psychology.
If you're an alumnus/a of our department, we'd like to hear from you! Contact our faculty or department chair to share your academic, professional, or personal success story.
Jonathan Perle, Ph.D., ABPP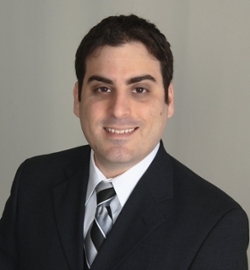 Ph.D. Clinical Psychology | Class of 2013

Jonathan Perle, Ph.D., ABPP, is a board-certified clinical child and adolescent psychologist. He works as an Assistant Professor at Midwestern University and teaches courses ranging from Life Span Development to Child and Adolescent Assessment. Perle is also coordinator for the child/adolescent track in the University's Clinical Psychology program. "As coordinator of the track, I designed the curriculum, teach multiple classes to doctoral level trainees, supervise dissertations and research, supervise clinical endeavors, and conduct my own research," he said. He holds leadership roles in the Midwestern University Behavioral Sciences Academic Review, Admissions, and APA Self-Study Committees. He is also an editorial board member of the Journal of Technology in Behavioral Science. Perle has published multiple articles, with the most recent being "A proposed parent management training-focused smartphone app: How mHealth can foster improved inter-session adherence and behavioral monitoring."

Perle cited NSU College of Psychology Professors Barry Nierenberg and William Dorfman as influences on his work. "They trained, guided, and supported me throughout my training and professional career. Without them, I would not be as well-trained in clinical work, research, or outreach," he said. A Fort Lauderdale native, Perle said his fondest memory at NSU was meeting his fiance at a Valentine's Day social event. He has some advice for those pursuing a career in child/adolescent psychology: "Being a good child and adolescent psychologist requires you to not only understand child development and interventions, but be a lifelong student of knowledge in order to both stay abreast of the rapidly changing scientific research base, and to further hone the craft of navigating complex family dynamics."

Jay Trambadia, Psy.D.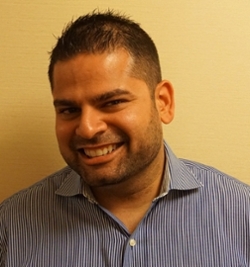 Psy.D. Clinical Psychology | Class of 2012

Jay Trambadia is a licensed clinical psychologist who works at the Cancer Treatment Centers of America in Atlanta, GA. Trambadia leads and coordinates the medical center's Psychology Department. His work includes providing consultation for all departments of the hospital, including oncology, surgery, pain management, rehab, and radiation. He also provides psychoeducation for staff and sits as a member of the Committee on Cancer.

Prior to attending NSU, Dr. Trambadia completed his B.S. in Psychology at The University of Georgia, where he was active in community service with the American Red Cross, Relay for Life, and Boys and Girls club. "My service in these organizations imparted awareness of psychological factors in all types of circumstances." After graduation, Dr. Trambadia completed a postdoctoral fellowship at Duke University Medical Center where he contributed to the Department of Psychiatry and Behavioral Services by working with patients with biopsychosocial concerns, consulting with medical staff, and providing supervision.

Trambadia has authored multiple articles and presented to a wide audience. He considers his tenure as Student Government Association President a highlight of his time at NSU, particularly in being able to make a difference and implement improvements for his college and university. Trambadia credits the college's faculty for helping his professional development. "The guidance from the faculty and administration has helped shape me as a psychologist, leader, and more importantly as a professional," he said. He encourages current students to involve themselves in as many activities as possible and to stay engaged with faculty and peers. "NSU sets students up for success by having many opportunities of networking and collaboration," he said. "There are not many places that have this wide variety of professions under one beautiful campus."

Donna Berghauser, Psy.D.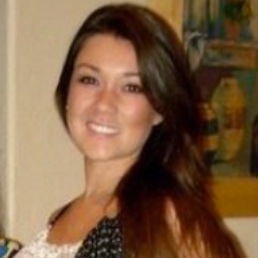 Psy.D. School Psychology | Class of 2015

Donna Berghauser, Psy.D., works as a school psychologist for Hillsborough County Public Schools on Florida's west coast. Berghauser grew up on military bases in countries like South Korea and Japan, and it was in high school in Germany that she decided to study psychology in college. Berghauser came to Florida and earned her bachelor's in psychology at Florida State University before moving on to NSU for graduate work.

Berghauser credits faculty mentoring for having an impact on her education. "You get to know all your professors on an intimate level and share their research interests," Berghauser said. "You can't help but take on the same passion for school psychology and want to do great things."

Berghauser is dedicated to making a difference in working at a Title I middle school with a high expulsion rate. "You want the best for them," she said. "To be a good school psychologist, you have to reach beyond the campus."

In addition to her day job, Berghauser also serves as president-elect of the Florida Association of School Psychologists (FASP), a three year commitment that will take her from president-elect to president and then past president. FASP's mission is to advocate for the mental health and educational development of children and families, as well as advancing the profession of school psychology. "I want to focus on social justice and inequality in the education system," Berghauser said.