Message from the Chair
Welcome to the Department of Clinical and School Psychology's website. This welcome extends to prospective and current students, faculty members, alumni and visitors to our website. We have four programs in our department: Ph.D. and Psy.D. in Clinical Psychology, and Psy.D. and Specialist in School Psychology. If you explore our website you will see the diverse programs and specialties that are available. Our clinical and school doctoral programs are accredited by the American Psychological Association (APA). We have an APA accredited internship program and an APA accredited consortium internship program. In addition, we have a postdoctoral residency program.
We are proud of our more than 40 full-time faculty and clinical faculty who are dedicated to our programs, offering diverse training and research opportunities. We are equally proud of our diverse student body who graduate and successfully move into a wide variety of employment settings often becoming leaders in clinical and school psychology.
We encourage you to explore the many facets of our website and contact us with any questions.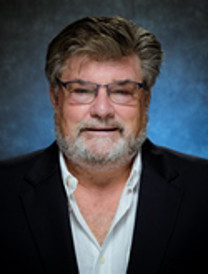 John Lewis, Ph.D.
Chair / Professor
Department of Clinical and School Psychology
NSU College of Psychology
(954) 262-5729
lewis@nova.edu