Message from the Chair
Welcome to the Department of Psychology and Neuroscience! Whether you are a prospective student, current student, alum, faculty member, colleague, or just a visitor to our website, we hope that you will find just what you're looking for. Our department features both undergraduate and graduate degree plans and is home to some of our university's top research scientists and most dynamic professors, with expertise spanning the fields of behavioral neuroscience and cognitive, evolutionary, developmental, health, social, clinical, and counseling psychology.
Our diverse student body has the opportunity to interact daily with these experts in their respective disciplines and in many cases to collaborate with them in ongoing research studies across an equally wide range of topics. I encourage you to take the time to view the individual faculty pages and learn about their specific research areas as well as the courses they teach for the Department. I also encourage prospective students and their parents to view the individual degree program pages to learn about the curricula and consider which program might best fit with your intellectual interests and career plans.
Once again, welcome to Department of Psychology and Neuroscience. Please contact us if you have any questions that are not answered by the website. We look forward to hearing from you!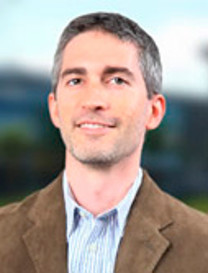 Glenn J. Scheyd, Ph.D.
Chair / Associate Professor
Department of Psychology and Neuroscience
NSU College of Psychology
(954) 262-7991
scheydjr@nova.edu