The Department of Psychology and Neuroscience hosts multiple events involving the community. See below for more information.
TEDxNSU
TEDxNSU is an annual event, featuring engaging lectures, videos, visual art, and interactive experiences at Nova Southeastern University under the direction of associate professors Leanne Boucher and W. Matthew Collins. TEDxNSU showcases "ideas worth spreading" from members of our diverse university community.
Thought-provoking events like TEDxNSU support the college's aim to encourage intellectual exploration and the sharing of ideas amongst students, faculty and staff, and members of the local community. TEDxNSU expands this reach to a global audience with videos of the lectures available on YouTube.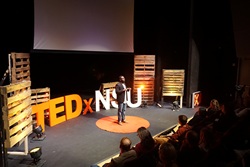 NSU Brain Bowl
The NSU Department of Psychology and Neuroscience is proud to host a Jeopardy-style "Brain Bowl" for Advanced Placement Psychology students in Broward County. If you are a high school student or a high school AP Psychology teacher in South Florida interested in having your class participate, please contact Dr. Jaime Tartar or Dr. W. Matthew Collins.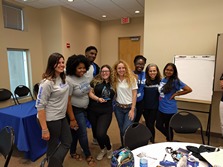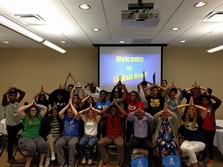 Brain Awareness Week: I Lobe the Brain
Each year, students and faculty from the department help organize "I Lobe the Brain" at the Alvin Sherman Library. This event for children features hands-on activities including brain games, seeing and holding sheep brains, and building candy neurons.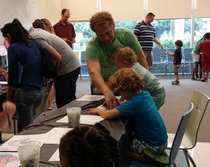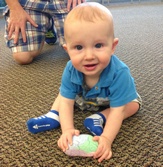 Behavioral Neuroscience Summer Training Program
The department hosts a two-week discovery-based training program for high school students. Students work hands-on with faculty and conduct research for their projects, culminating in a presentation at the end of the program. For more information, click here.