The following testimonials represent the diverse learning experiences, academic achievements, and post-graduation successes of the alumni of the Department of Psychology and Neuroscience.
If you're an alumnus/a of our department, we'd like to hear from you! Contact our faculty or department chair to share your academic, professional, or personal success story.
Micaela Mercado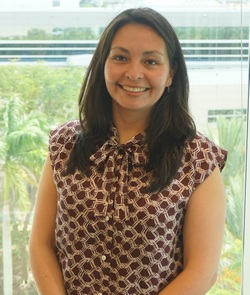 B.S. Psychology | Class of 2005
Micaela Mercado, Ph.D. serves as the Assistant Commissioner of the Bureau of Systems Strengthening and Access (BSSA) in the Division of Mental Hygiene, in the Department of Health and Mental Health in New York City. Dr. Mercado's work has focused on implementing scientific frameworks to examine mental health disparities related to social, economic, and environmental factors. Previously, Dr. Mercado served as Senior Research Associate at NYU Silver's McSilver Institute for Poverty Policy and Research, where she worked closely with City agencies in New York and internationally to establish effective and sustainable programs through the integration of quality improvement models. Dr. Mercado earned her Bachelor's degree in Psychology from Nova Southeastern University in 2005 (where she was a member of the inaugural Honors Program), a Master's degree in Social Work from Washington University in Saint Louis, and her doctoral degree in Social Work from the University of North Carolina at Chapel Hill.
Elizabeth Akin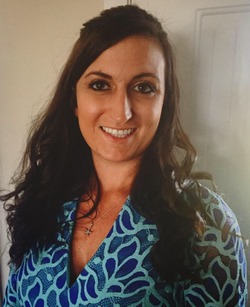 B.S. Psychology | Class of 2012
Elizabeth completed her B.S in psychology in fall 2012 and attended the Occupational Therapy (OT) graduate program at Barry University. Her involvement in Dr. Aya Shigeto's research at NSU made her a strong candidate for the OT program and despite having a lot of prerequisites to finish, Barry accepted Elizabeth because of her grades and research experience at NSU. During her first year in the program, Elizabeth worked as a teacher for children with severe neurological disorders, utilizing her psychology background. Elizabeth also became the Vice President of the Student OT association, and presented her graduate project on fear of falling in elderly adults at the Florida Occupational therapy conference in 2014. Elizabeth passed her national board exam in June of 2015, a month after graduation from Barry University and has been an Occupational therapist (OTR/L) ever since. She works for Kindred at Home, helping seniors in the home health setting. Elizabeth says that her psychology background has been very beneficial to her career as an occupational therapist: "I have a phrase I like to use; my college education might not have taught me everything, but it taught me how to find the answer to anything I need to know. I am very grateful for the education I received in my undergraduate program at NSU. I felt very well prepared for my graduate program."
Emmy Maurilus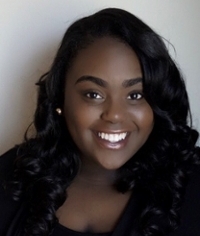 B.S. Psychology | Class of 2013
Emmy Maurilus MA, BCBA, completed her Bachelor of Science in Psychology degree at Nova Southeastern University (NSU) in 2013. The Applied Behavior Analysis (ABA) courses she completed with Dr. Voltaire inspired her to continue her academic pursuits in the field of behavior analysis. The knowledge she acquired at NSU provided the foundation she needed to complete her Master of Arts degree in the ABA program at Columbia University. After completing her master's degree, Emmy received her Board Certified Behavior Analyst (BCBA) certification and teaching certification (in both New York and New Jersey). She is currently supervising BCBA trainees, pursuing her doctorate at Columbia, and teaching full-time in a public school inclusion classroom that utilizes the principles of behavior analysis to teach academic and self-management skills. As part of her doctoral studies she mentors several master's students, who are enrolled in the Columbia University ABA program, and proctors university courses. Emmy is a second-year student who is on track to complete her doctoral studies, an achievement that would not have been possible without the many learning and career opportunities she received during her years at NSU. It is her long-term goal to be part of a university like NSU that successfully prepares its students for careers in the field of behavior analysis.
Onaida Sanchez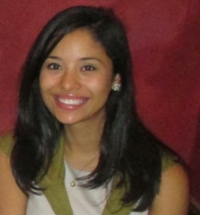 M.S. Experimental Psychology | Class of 2012
Onaida Sanchez earned a master's degree in Experimental Psychology at Nova Southeastern University. Her thesis focused on autism spectrum disorder (ASD), trial and error learning, and errorless learning. Consistent with her interest in ASD, she joined Positive Behavior Supports Corporation (PBS) as a behavior technician while completing her degree. She subsequently became certified as a Behavior Analyst (BCBA), overseeing the implementation of behavior analytic principles in home settings in Southwest, Miami-Dade County. Ms. Sanchez is currently a PBS regional coordinator who is responsible for the management of the behavioral intervention teams in the Los Angeles and Orange County regions in California.
Neymi Layne Mignocchi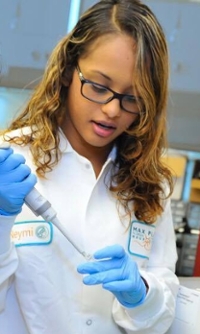 B.S. Psychology | Class of 2012
M.S. Experimental Psychology | Class of 2014
Neymi Layne Mignocchi was an undergraduate student in Psychology at NSU who graduated in 2012 and decided to stay at NSU to complete her Masters in Experimental Psychology under the supervision of Dr. W. Matthew Collins. Her graduate work focused on studying cognitive processes, but she had always been interested in studying cognition from a biological perspective. When she graduated from the program in 2014, she applied to and was subsequently accepted into the Post-Baccalaureate Research Experience program at the Max Planck Florida Institute for Neuroscience to build her knowledge and skills in this area. After spending a year working full-time in this program, she was then hired as a Lab Tech at Max Planck where she continued her education in Biological Psychology and Neuroscience. In 2016, she entered into the Integrative Biology and Neuroscience Ph.D. program at Florida Atlantic University, graduating with her Ph.D. in 2020. She now runs her own business, Eye of a Scientist, an educational company offering science tutoring and science lessons.
Brandi Viparina
B.S. Psychology | Class of 2012
M.S. Experimental Psychology | Class of 2014
Brandi began as a Psychology major at NSU. She continued on to get her Masters in NSU's Experimental Psychology program. She took the skills she learned in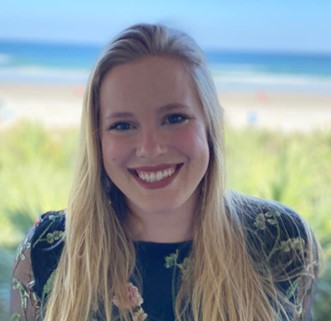 research methods and statistics and applied it to the business world. After gaining some experience and learning how to navigate a database, she applied her learning to a career in data analytics. She currently works as a Senior Data Analyst at Shake Shack bringing "data to the people" and enabling the business to make more data-driven decisions.