Alumni are a very special part of the College of Psychology. Our graduates consistently make us proud while achieving success in a multitude of professional endeavors spanning fields in psychology, industry, and government. The NSU Alumni Association and the College of Psychology are pleased to offer a wide variety of alumni events throughout the year in South Florida and across the country. We encourage you to frequently check your mailbox, email, and the Alumni Association website to learn about upcoming events in your area.
If you haven't already done so, be sure to join NSU Connect! NSU Connect allows you to both reconnect with old classmates and utilize the trusted NSU environment to expand your professional network. By fully integrating with social networks and cultivating a culture of helping and giving back, you will be amazed how vibrant your NSU community is! Stay connected and update your address with NSU to receive university and Alumni Association information.
To update your alumni record, click here.
---
Carmen Palacios Camacho, LMHC, NCC, MCAP, MS
Counseling | Class of 2014
NSU College of Psychology alumnae Carmen Palacios Camacho, LMHC, currently practices at Unique Counseling LLC in which she is the founder and CEO.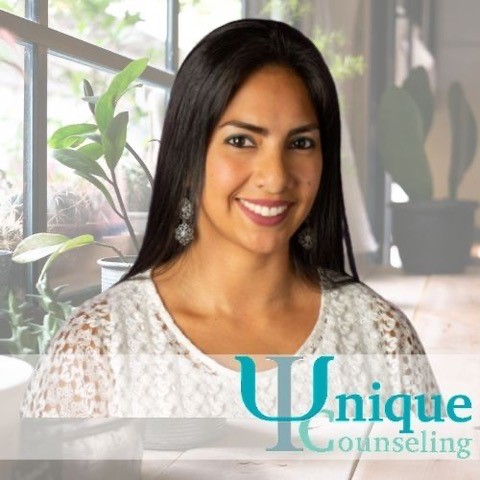 At her practice, Camacho provides psychotherapy to adult individuals and couples. Specialized areas of interest for Camacho include Gestalt Therapy as well as providing therapy for new therapists and therapists in training. In the future, she hopes to continue growing her private practice, provide coaching, counseling, and training to new therapists, as well as continue spreading knowledge of Gestalt Therapy.
Camacho expressed several fond memories of her time at NSU, but her best memory being the time spent studying for midterms and finals at the Alvin Sherman Library here at the Fort Lauderdale campus. She further expressed gratitude for NSU professors Dr. Wallen and Dr. Jungersen and their influences on her work today. She gave a shark shoutout to all of her fellow alumni members from the Mental Health Counseling program and advised current students to "find a therapy approach you love!" She also shared the following quote by Gestalt Therapy developer Fritz Perls: "the only way out is through."
Kendell Coker, PhD, JD
Clinical Psychology | Class of 2007
Dr. Coker graduated from Nova Southeastern University's (NSU) College of Psychology with his Ph.D. in clinical psychology and a concentration in forensic psychology in 2007. After completing his doctoral studies at NSU, he joined the Cook County Juvenile Court Clinic in Chicago, IL for his postdoctoral training. As part of his training, he conducted sentencing evaluations on youth involved with the Illinois Department of Probation. Wanting to have a deeper understanding of the law, he enrolled at Loyola University Chicago's School of Law, earning his J.D. in 2012.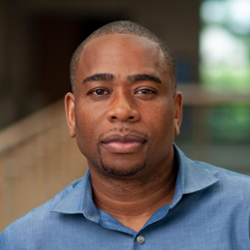 Currently an associate professor at the University of New Haven's College of Arts and Sciences, Dr. Coker focuses his efforts on social justice advocacy and has been involved in several initiatives as both a consultant and board member. In the past few years, Dr. Coker has been involved with many social justice initiatives, including working with the Board for the Advancement of Psychology in the Public Interest (BAPI) to complete a policy review of police use of excessive force against Black, Indigenous, and people of color (BIPOC) individuals. Additionally, as a Board member of Connecticut Against Gun Violence (CAGV), he is assisting the City of New Haven, CT in writing a blueprint that would reduce the level of gun violence in that municipality. In this endeavor, he is working with colleagues to complete a study that focuses on the intersectionality of health, housing, education, and criminal justice dealing with youth in Connecticut. Moreover, Dr. Coker conducts clinical and forensic psychological evaluations in his community.
Some of his other efforts include, from 2020-2021, serving on the Ad Hoc Committee for the American Psychological Association for Legal Issues. This committee focused on the intersection between psychology and the law. In 2021, Dr. Coker was named the co-editor of the American Journal of Orthopsychiatry (AJO). This peer-reviewed journal focuses on social justice and behavioral health. His co-editor term lasts for five years.
During his time at NSU, Dr. Coker developed what he calls an "academic family" that allowed him to become academically well-rounded. He stated that his peers in the Guided Self Change and Forensic cohorts were an "integral" part of his success. He emphasized the importance of resiliency and having a strong support system, both academically and socially.
Dr. Coker offered the following advice for current and future students, "Keep an open mind because it allows for growth. Also, there's nothing like a little adversity to show you what you are really capable of".
---
Oraib Toukhly, Psy.D.
Clinical Psychology | Class of 2020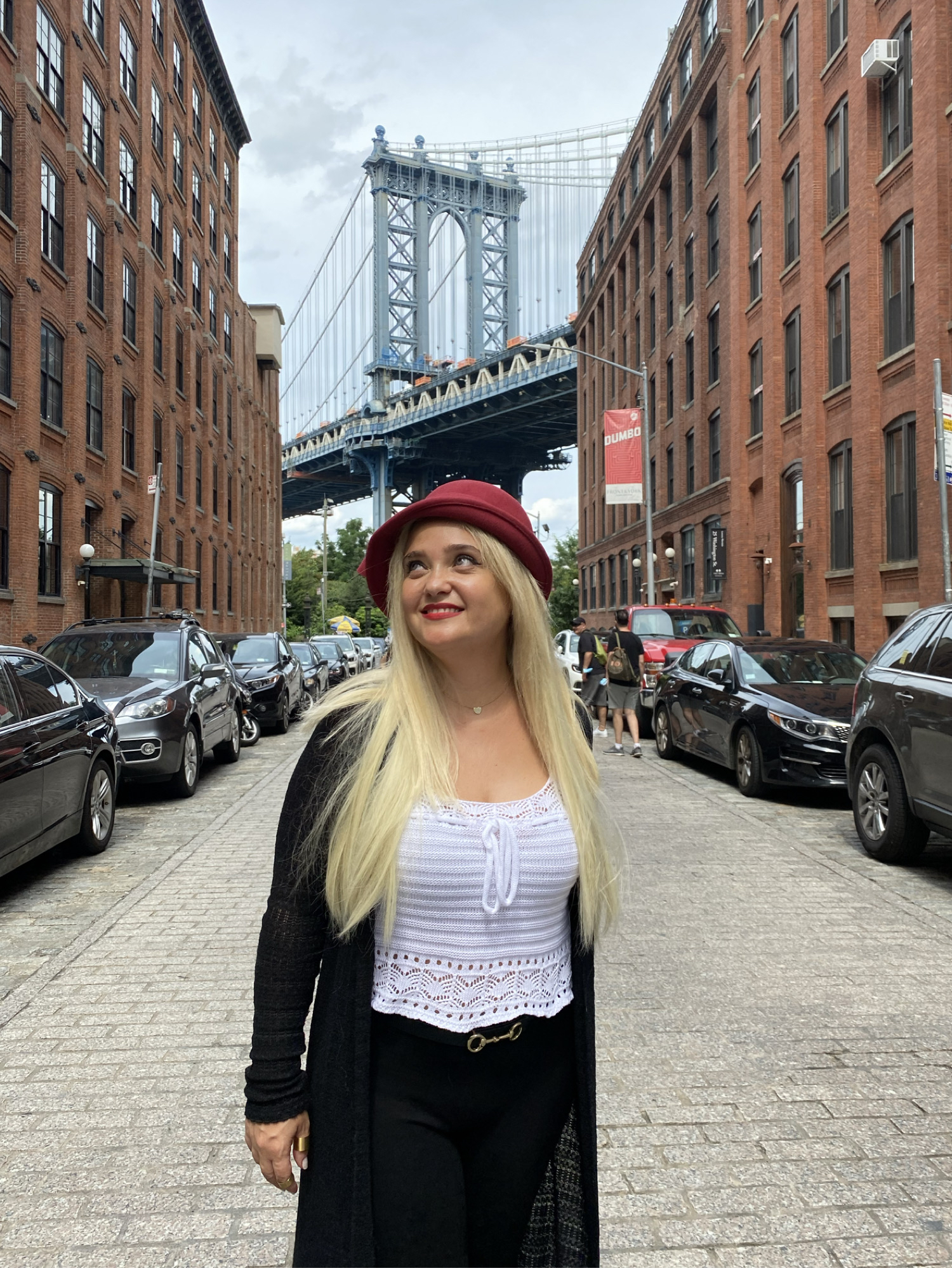 NSU College of Psychology alumna Oraib Toukhly, Psy.D. works for Complete Neuropsychology PC, a private practice in New York as a post-doctorate fellow. In this position, she serves as the clinical coordinator for three assisted living facilities in Brooklyn, N.Y. Dr. Toukhly's professional areas of interest include complex trauma, personality disorders, severe mental illness, child abuse, women empowerment, as well as psychological assessment. Outside of clinical practice, she has taught classes in both the NSU Colleges of Psychology and of Dentistry. She has also taught an original course, called "Psychosis Across Cultures & Treatment", for psychiatry residents at Maimonides Medical Center in Brooklyn, N.Y.
Originally from Jordan, Dr. Toukhly has volunteered for many projects dealing with refugees and suicide prevention. As a student in the NSU College of Psychology, she founded and became the president of Humanitarian Global Outreach (HGO), a student organization whose mission is to adapt evidence-based treatment to benefit a more diverse and underserved population in both the U.S. and worldwide. Additionally, she organized fundraising events, with proceeds being used to organize humanitarian trips. These trips allowed her fellow students to provide psychological services to Syrian refugees in Jordan and Aboriginals in Australia. To recognize her accomplishments, in 2020 HGO was nominated for the university's "Graduate Organization of The Year" award and she was nominated for the "Student of the Year" award.
During her training at NSU with Child Protective Services, she was able to provide testimony in family court on issues related to child custody, child abuse, post-traumatic stress disorder (PTSD), and violence prediction. Her testimony was based on her psychological evaluations of the evidence. She also served an expert witness in pretrial hearings.
Recalling her time at NSU, she credits Dr. Steven Campbell for being her inspiration / mentor and for showing her how to transfer theories into a firsthand experience. She also has happy memories of Dr. Bady Quintar. He was instrumental in shaping the type of clinician she has become and taught her how to listen to the individuals who were voiceless. Dean Karen Grosby instilled in her the belief that nothing is impossible to achieve. Concerning her cohort, while she has praises for many of them, "I should say Melissa Margherita was always helping me understand the western culture."
In 2018, Dr. Toukhly was awarded the College of Psychology's Dean Recognition Award for her collaborative work with the Kingdom of Jordan and for her leadership in humanitarian refugee outreach.
In summer 2019, Dr. Toukhly attended Harvard University's Humanitarian Response Intensive course. The curriculum allowed her to gain knowledge about International Humanitarian law and rights. It also included a three-day field exercise that simulated disaster and conflict scenarios often faced by refugees.
Dr. Toukhly has many fond memories of her time at Nova Southeastern University. However, "taking the bus at dusk from NSU to head to the airport for a humanitarian trip, sleeping on the airport floors while waiting for the next flight after an exhausting two weeks of work was the best memory at NSU".
In her current role as a practicing clinician, she urges College of Psychology students not to be afraid to ask, inquire, and knock-on doors. "Talk to alumni. We went through what you're going through,". She added, "You need to go after your goals, they do not come to you. If you do not ask, the answer is always no. If you do not step forward, you will always stay in the same place, and finally, if you want to make a difference, take some risks."
Dr. Oraib Toukhly is a graduate of NSU's Clinical Psychology Psy.D. program.
---
Joshua Braverman, B.S. 
Psychology | Class of 2018
Joshua Braverman, who is currently a University of Minnesota Social Psychology PhD student, authored a Nonprofit Quarterly article titled "Engaging Our Elders: The Power and Potential of Senior Volunteerism". In the article, Joshua discusses how to productively engage seniors in volunteerism as well as fostering a space for cross-generational volunteerism.
During his time at NSU, Braverman was awarded the Farquhar Honors College Student Leader of the Year in 2018. He was also a research assistant with College of Psychology professor Weylin Sternglanz, Ph.D., with whom he co-authored several conference posters and publications. After completing his degree at the University of Minnesota, Braverman plans to embark on a career as an applied social sciences researcher with a nonprofit organization or government agency.
Read more about his topic at https://nonprofitquarterly.org/engaging-our-elders-the-power-and-potential-of-senior-volunteerism/
Cecile Krinski, Psy.D., LMHC, CEDS, CAP, SAP, ICADC
Clinical Psychology | Class of 1997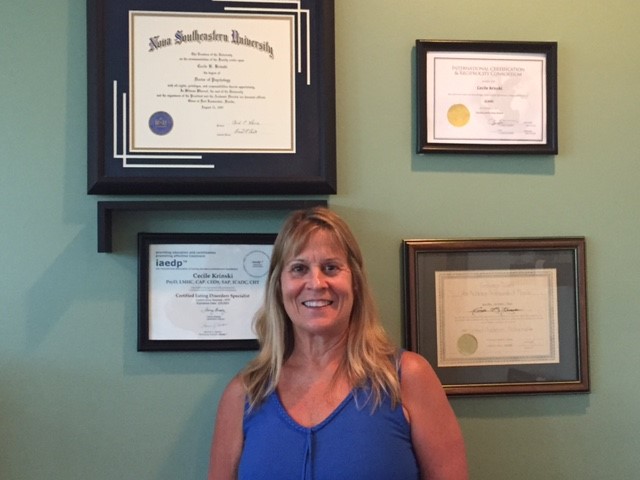 NSU College of Psychology alumnae Cecile Krinski, PsyD, practices close to the Fort Lauderdale/Davie campus in Plantation, FL. Her private practice is called "University Family Services".
Dr. Krinski's professional areas of interest include the treatment of eating disorders, substance-related disorders as well as working with clients to create mind-body connections. Many of her clients include airline employees, medical providers, and other mental health professionals. Within the profession, she serves as an executive officer in the International Association for Eating Disorder Professionals (IAEDP) and presents to professionals, the community, and students on a variety of mental health related topics. These include substance abuse, eating disorders, and college success. In her free time, Dr. Krinski also enjoys volunteering at numerous state parks and is involved in leading educational presentations and programs to the community about sea turtles and nesting.
Dr. Krinski has many fond memories of her time at Nova Southeastern University. However, her most favorite memory was at her commencement, which involved walking across the stage at the Broward Center in order to receive her degree. As a student, she credited Dr. Alan Katell, Dr. Barry Schneider, and Dr. Michael Hershorn with being influential faculty members who provided her with support and encouragement throughout the years.
For current College of Psychology students, she offered the following words of encouragement, "Believe in yourself, stay focused, and stay balanced".
---
Carole Goldberg, Psy.D.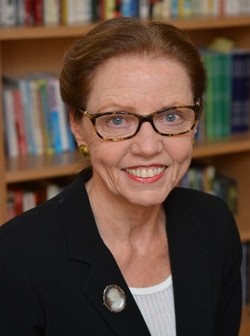 Clinical Psychology | Class of 1996

Nova Southeastern University alum Carole Goldberg, Psy.D., recently retired from Yale University after working there for 25 years, but her professional journey has taken her to different careers and places.
In the mid 1960s, Goldberg worked as an elementary school teacher, first at a Native American reservation in Washington state, then in a small town in Alabama, and finally in St. Thomas in the U.S. Virgin Islands.
"It's been a wonderfully rich sociological environment all along the way," Goldberg said of her time as an elementary teacher. "I learned a lot from my students, getting a glimpse into their lives, what's important to them, what their family structures are like."
Goldberg also worked as a teacher in New York, but returned to the Virgin Islands and shifted gears to hospitality, working in hotel management and as a retail merchandise manager for jewelry and watches.
"It was a wonderful experience, being able to travel the world with a purpose," she said.
After getting married, Goldberg relocated to South Florida to live with her husband and his two children. Goldberg decided to take several classes at Florida Atlantic University, but she quickly realized that she preferred to pursue a full graduate degree and applied to the psychology master's program at NSU. A faculty member named Isabel Streisand encouraged Goldberg to switch to the Clinical Psychology doctoral program.
"One of the things I've talked about to a lot of student groups is people who are signposts in my life, like my coach in high school who said, 'you should go to this college'," Goldberg said.
Goldberg said navigating through graduate school meant unlearning many things she had learned after being out of school for 25 years. One of her favorite aspects of her time at NSU was the diversity of thought illustrated by the College of Psychology's faculty members.
"They had wonderful collective experience," she said. "A diversity of schools of psychology that they ascribed to."
After graduating with her doctorate in 1996, Goldberg matched to Yale University for her postdoctoral internship, which eventually led to a full-time position as a staff psychologist in the university's Department of Mental Health and Counseling. Goldberg initially worked in treatment but later took on additional roles as the university sought to increase the profile for its mental health services. Goldberg worked in health education and trained groups of peer counselors tasked with supporting sexual assault survivors. Goldberg also underwent additional training to become a certified sex therapist.
Goldberg found that there was a need for additional university resources for handling sexual assault. In 2006, Goldberg set up the SHARE (Sexual Harassment Assault Response and Education) Center and served as its first director. Goldberg described the SHARE Center at the start as consisting only of herself and a phone, but over the last 14 years it has grown into a full department within the Yale Health building. SHARE has four offices with a private waiting room and is staffed by licensed mental health counselors. The counselors are on call 24/7 and services can be accessed by appointment or walk-in. SHARE also offers orientation programs at the start of each academic year to the undergraduate and graduate student bodies.
"It has helped students come forward because they know someone will take them seriously," Goldberg said. "There's been a big shift in a positive direction."
Wishing to spend more time with her husband, Goldberg began a phased retirement and stepped down from directing SHARE. She still has some involvement at Yale, supervising a psychology fellow in the mental health center and conducting freshman seminars. Goldberg also maintains a small private practice, but due to the COVID-19 pandemic she transitioned into working with clients virtually.
Goldberg urges current graduate students in psychology to open to all opportunities that may come their way.
"I think psychology is a very privileged profession," she said. "You are invited into people's stories, their inner lives. I find people infinitely fascinating. It's a daily education that I don't think you get anywhere else."
---
Andrea Corn, Psy.D.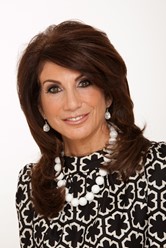 M.S. Clinical Psychology | Class of 1991
Psy.D. Clinical Psychology | Class of 1994
Andrea Corn, Psy.D., did not follow a traditional route into graduate school, but the path she forged allowed her to combine her passions for sports and helping people.
Corn was drawn to psychology after experiencing the benefits of therapy firsthand.
"I went into therapy to heal my own unresolved emotional wounds," she said. "I did not ever intend to become a psychologist; this was not a career path."
Originally from St. Louis, Corn said her parents pressed her to marry at an early age. After having two children, she divorced her husband and went into therapy. It was in therapy that Corn said she finally felt heard, her feelings were validated and understood by someone.
"My parents meant well; they loved me and cared about me, but they never knew how to really listen as feeling were often dismissed or ignored" she said.
According to Corn, her experiences in therapy were transformational and placed her on the path to psychology. She returned to school and earned a bachelor's in psychology from Florida Atlantic University before beginning graduate school at Nova Southeastern University. Corn credits her faculty advisor, Bernard Eingold, with encouraging her to pursue a doctorate in Clinical Psychology instead of the master's program. In working through the doctoral program, multiple faculty members were helpful and supportive - notably Robert C. Lane, as they collaborated on four scholarly journal articles. Other professors who were influential included Jan Faust (Child Assessment and Testing), Alan Katell (Interviewing) Eugene Shapiro (Mentoring), and Jim Taylor (Sports).
During this time, she balanced the demands of graduate school with raising two young children on her own. Corn worked with children and adolescents for her clinical practicums and matched at Miami Children's Hospital for her full year, full-time doctoral internship. Working at the in-patient unit, Corn carried out psychological testing and specialized in emotional/behavioral disorders, eating disorders and PTSD. Corn worked with children from different socioeconomic backgrounds and integrated sports psychology into her practice.
"I've played a lot of sports since childhood," she said. "Sports has always been a part of my practice because I look at it as all the life lessons that children can learn."
In 1995, she brought sports and children together again with a teen sports network radio show on an AM radio station. Working with 40 high schoolers for six months, Corn produced and hosted the show, which included segments on athletes as role models, plus a mailbag answering questions from teen athletes about their anxieties and problems.
Since her time at NSU, Corn has worked in both group and solo practices across South Florida. She also served as an adjunct faculty member at St. Thomas University, where she taught undergraduate and graduate courses in sports psychology in the business school. Outside of clinical practice and teaching, Corn has given many talks locally (i.e., schools, libraries, bookstores) as well presentations at state and national conferences. And, for years she wrote columns on mental health and parenting topics tor the Miami Herald, Sporting Kid (of the National Alliance of Youth Sports), Lighthouse Point, and South Florida Parenting magazine.
Corn wanted to reach a wider audience for her sports-based work, which led to her teaming up with sports columnist Ethan J. Skolnick to co-write the 2012 book "Raising Your Game: Over 100 Accomplished Athletes Help You Guide Your Girls and Boys Through Sports." The book featured interviews with over 100 athletes from different fields like LeBron James, Dwyane Wade, and Dan Marino. In each interview, athletes discussed their childhoods, including family structure, socioeconomic background, and culture. Collectively, the book shows parents and children the benefits of participating in sports.
"Sports teaches us so much about ourselves in how you handle victory, defeat, and adversity," Corn said. "It teaches universal life lessons."
Corn is grateful for the education she received at NSU and the lasting relationships she built with faculty members. After finding success in the field for many years, and devoting time to her family as an actively involved grandmother has added renewed purpose, Corn feels reinvigorated to shift her focus on giving back to students, the community, and sharing her life experiences of psychology's invaluable role.
---
Nicholas M. Cutro, Psy.S.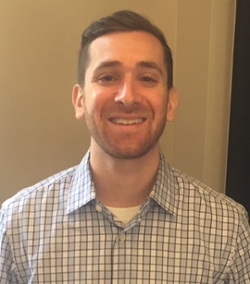 M.S. General Psychology | Class of 2008
Psy.S. School Psychology | Class of 2010
Nicholas M. Cutro, Psy.S. works as a school psychologist both in private practice and for Orange County Public Schools in Orlando, FL. Cutro's specialty is working with children between the ages of four and 12. He evaluates children and consults with families for a wide range of neurodevelopmental concerns. He is also a past president of the Orange County Association of School Psychologists and the president-elect of the Florida Association of School Psychologists (FASP).
Cutro said one of his favorite memories at NSU was rock climbing at the RecPlex. He cites Dr. Scott Poland as an influence on his work. "I learned from Dr. Poland that I could create my own niche in the field." Cutro believes that school psychologists will always be needed to solve problems with children. His advice for current NSU students: "Once you stop learning and lose motivation, your career will become static. My advice is to continue learning like you are still in school, develop at least one specialty, and focus on your strengths."
---
Jonathan Perle, Ph.D., ABPP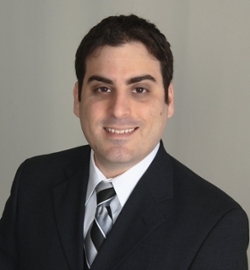 Ph.D. Clinical Psychology | Class of 2013

Jonathan Perle, Ph.D., ABPP, is a board-certified clinical child and adolescent psychologist. He works as an Assistant Professor at Midwestern University and teaches courses ranging from Life Span Development to Child and Adolescent Assessment. Perle is also coordinator for the child/adolescent track in the University's Clinical Psychology program. "As coordinator of the track, I designed the curriculum, teach multiple classes to doctoral level trainees, supervise dissertations and research, supervise clinical endeavors, and conduct my own research," he said. He holds leadership roles in the Midwestern University Behavioral Sciences Academic Review, Admissions, and APA Self-Study Committees. He is also an editorial board member of the Journal of Technology in Behavioral Science. Perle has published multiple articles, with the most recent being "A proposed parent management training-focused smartphone app: How mHealth can foster improved inter-session adherence and behavioral monitoring."

Perle cited NSU College of Psychology Professors Barry Nierenberg and William Dorfman as influences on his work. "They trained, guided, and supported me throughout my training and professional career. Without them, I would not be as well-trained in clinical work, research, or outreach," he said. A Fort Lauderdale native, Perle said his fondest memory at NSU was meeting his fiance at a Valentine's Day social event. He has some advice for those pursuing a career in child/adolescent psychology: "Being a good child and adolescent psychologist requires you to not only understand child development and interventions, but be a lifelong student of knowledge in order to both stay abreast of the rapidly changing scientific research base, and to further hone the craft of navigating complex family dynamics."
---
Jay Trambadia, Psy.D.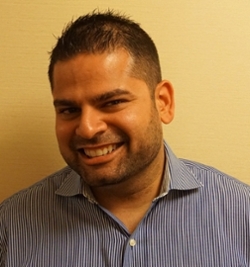 Psy.D. Clinical Psychology | Class of 2012

Jay Trambadia is a licensed clinical psychologist who works at the Cancer Treatment Centers of America in Atlanta, GA. Trambadia leads and coordinates the medical center's Psychology Department. His work includes providing consultation for all departments of the hospital, including oncology, surgery, pain management, rehab, and radiation. He also provides psychoeducation for staff and sits as a member of the Committee on Cancer.

Prior to attending NSU, Dr. Trambadia completed his B.S. in Psychology at The University of Georgia, where he was active in community service with the American Red Cross, Relay for Life, and Boys and Girls club. "My service in these organizations imparted awareness of psychological factors in all types of circumstances." After graduation, Dr. Trambadia completed a postdoctoral fellowship at Duke University Medical Center where he contributed to the Department of Psychiatry and Behavioral Services by working with patients with biopsychosocial concerns, consulting with medical staff, and providing supervision.

Trambadia has authored multiple articles and presented to a wide audience. He considers his tenure as Student Government Association President a highlight of his time at NSU, particularly in being able to make a difference and implement improvements for his college and university. Trambadia credits the college's faculty for helping his professional development. "The guidance from the faculty and administration has helped shape me as a psychologist, leader, and more importantly as a professional," he said. He encourages current students to involve themselves in as many activities as possible and to stay engaged with faculty and peers. "NSU sets students up for success by having many opportunities of networking and collaboration," he said. "There are not many places that have this wide variety of professions under one beautiful campus."
---
Donna Berghauser, Psy.D.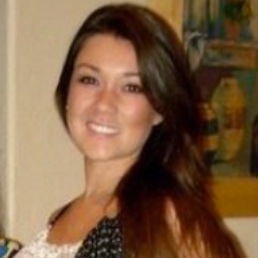 Psy.D. School Psychology | Class of 2015

Donna Berghauser, Psy.D., works as a school psychologist for Hillsborough County Public Schools on Florida's west coast. Berghauser grew up on military bases in countries like South Korea and Japan, and it was in high school in Germany that she decided to study psychology in college. Berghauser came to Florida and earned her bachelor's in psychology at Florida State University before moving on to NSU for graduate work.
Berghauser credits faculty mentoring for having an impact on her education.
"You get to know all your professors on an intimate level and share their research interests," Berghauser said. "You can't help but take on the same passion for school psychology and want to do great things."
Berghauser is dedicated to making a difference in working at a Title I middle school with a high expulsion rate.
"You want the best for them," she said. "To be a good school psychologist, you have to reach beyond the campus."
In addition to her day job, Berghauser also serves as president-elect of the Florida Association of School Psychologists (FASP), a three year commitment that will take her from president-elect to president and then past president. FASP's mission is to advocate for the mental health and educational development of children and families, as well as advancing the profession of school psychology.
"I want to focus on social justice and inequality in the education system," Berghauser said.
---
Christopher Checke, M.S., M.B.A., LMHC, CAP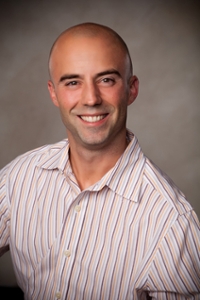 M.S. Counseling | Class of 2002
M.B.A. Health Services Administration | Class of 2005
Christopher Checke, M.S., M.B.A., owns a Fort Lauderdale-based practice that serves adults, teens, and elders via individual counseling, couples, and family work. His areas of interest include relationships, positive psychology, shame resiliency, shame-based psychopathology, addictions, self-affirming identities, and sexual health. He has been interviewed by local media outlets in South Florida. He is also a member of the Board of Governors for the United Way of Broward County Commission on Substance Abuse. On the future of his profession, Checke said: "This is a very exciting time for the field of behavioral healthcare! Healthcare practitioners across multiple disciplines are integrating services and coordinating care more effectively in the communities they serve." He believes that advancements in trauma research and treatment, as well as research into more effective diagnostic measures, will have a positive impact on behavioral healthcare.
Checke cites the clinical training from NSU Associate Clinical Professor Ana Martinez, Psy.D., as an influence on his work. During his time at NSU, he most enjoyed the Group Therapy & Practice course. He also has some advice for current students: "Don't always listen to what the mainstream suggests is the truth. Forge your own path based on your beliefs, not someone else's beliefs. Honor your deepest wisdom and let that be your guide."
---
Rachel Needle, Psy.D.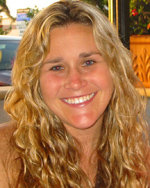 Psy.D. Clinical Psychology | Class of 2006
Rachel Needle, Psy.D., is a licensed psychologist and certified sex therapist at the Center for Marital and Sexual Health of South Florida, where she also conducted her postdoctoral residency. In 2011, she founded the Whole Health Psychological Center, a comprehensive psychological practice with therapists that have a broad range of specialty areas. In 2010, Needle started the Advanced Mental Health Training Institute, a continuing education provider company that offers services to Florida mental health professionals, as well as psychologists and sex therapists around the world. She also founded the subsidiary company Modern Sex Therapy Institutes, which provides workshops in topics related to sex and sexuality, and offers a full sex therapy certification course.
Needle also works as a clinical consultant for substance abuse disorder treatment centers around the country. She is the Clinical Director of the Seacrest Recovery Center in Boynton Beach and does consulting and programming for other treatment centers in South Florida. She also taught courses at Nova Southeastern University, including Human Sexuality, Gender Violence: Domestic, and Violence, Sexual Assault & Child Abuse. Needle has been published in professional journals and quoted in popular magazines like Details, Glamour, and Cosmopolitan. Needle believes students should find their passion and become an expert in that area. "Go out of your way to seek additional trainings and connections in the area you want to specialize in. Know your worth and value yourself and your time," she said.
---
Giselle Gaviria, M.S.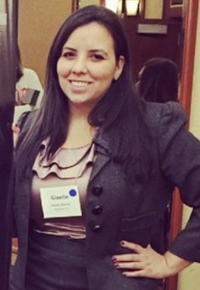 B.S. Psychology | Class of 2007
Giselle Gaviria, M.S., works as a mental health therapist at Associates for Psychological Services in Davie, where she conducts individual and group therapy. She is also a researcher at the University of South Florida, focusing on evaluating a program's efficacy in working with survivors of sex trafficking. Gaviria is pursuing a doctorate in psychology with a concentration in Forensic Psychology. Her areas of interest include forensic psychology, sex trafficking, immigration, substance abuse, and trauma. She has made presentations on these topics and is currently writing a book on sex trafficking.
Gaviria cites NSU Professor Lenore Walker, Ed.D., as an inspirational mentor. Recalling her undergraduate experience, she said: "I have many wonderful memories of NSU. NSU really opened my eyes to new experiences in studying abroad and traveling in the road less traveled." Her advice for current students is to explore courses that they would not normally take. "You would be surprised to see how much you learn and how much of it you can apply it to different areas in your life," she said.
---
Rosalyn I. Johnson, Ed.D, LMHC, CCTP, NCC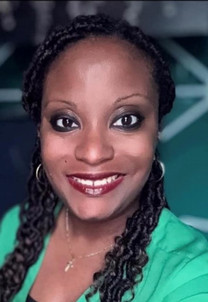 M.S. Counseling | Class of 2011
Rosalyn Johnson, Ed.D., is a Clinical Supervisor and Coordinator of Therapeutic Services at Community Health of South Florida, Inc. She oversees and manages the outpatient therapeutic services department, which includes infant mental health, child and adolescent mental health, and adult and geriatric mental health outpatient services. She also manages the child, adolescent, and adult outpatient substance abuse therapy services, and she also supervises several licensed clinicians. Her research interests include how children and adolescents with PTSD and learning disabilities process and describe their experiences with trauma. One of her co-workers, Ronbardo Gay, LMHC, is a fellow NSU graduate.
During her time at NSU, Johnson served on the boards of three graduate student organizations, including the Counseling Student Organization (CSO), Ethnic Minority Association of Graduate Students (EMAG), and the Students of the Advancement of Psychology (SOAP). Johnson said NSU Associate Professor Mercedes ter Maat, Ph.D., is an influence on her work today. Johnson has some advice for current students: "I encourage students to become involved in advocating for the counseling profession and for an increase in funding for mental health services in our communities, in our state, and across our country." Johnson believes in the future of her profession, noting that there will always be a need for mental health counselors to assist people suffering from mental illness and addiction, or who need a professional's help to get through difficult times in their lives.
---
Lauren Parker, Psy.S., NCSP
School Psychology | Class of 2011
Lauren Parker, Psy.S. NCSP, works as a school psychologist with the Mental Health Services Team for Orange County Public Schools. Originally from Port St. Lucie, FL, she earned her Master's in psychology in 2009 and in 2011 earned her Specialist degree in School Psychology.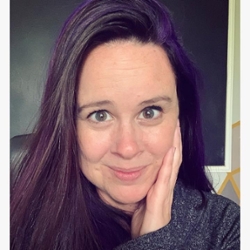 Her favorite memories from NSU involve collaborating with her classmates and delving into the research activities that would later help her professional practice. During her time at NSU, she learned about the importance of meaningful report writing from Dr. Lurana Hillard who later became her internship supervisor in St. Lucie County and continues to encourage her to grow professionally today. The school based and clinical practicum experiences at NSU provided the foundation for her current practice that are essential for school psychologists. Specifically, the focus on mental health through the curriculum and practice makes NSU stand out. NSU also helped promote her leadership skills through a focus on membership in professional organizations and networking.

Lauren is currently serving as President of the Florida Association of School Psychologists (FASP) having received her nomination from fellow NSU alumna Dr. Donna Berghauser. When considering the candidacy, she saw the need for FASP to continue to grow in the area for social emotional and mental health advocacy and saw an opportunity for change through this leadership role. Through her presidency, she plans to advocate for the profession of school psychology to address the critical shortage of school psychologists with a focus on recruitment and improved conditions for current practitioners. She plans to increase professional development in the areas of mental health as well as improving equitable practices and reducing disproportionality within schools. When asked about her favorite aspect of school psychology, Lauren stated that "school psychologists help connect the dots for students to thrive and assist teachers and families through consultation and support services." Her advice for early career school psychologists would be to not be afraid to advocate. School psychologists have a unique ability to advocate at the classroom, district, and even national levels to ensure best educational practices for students. Advocacy is essential to support student success and lead to better social, emotional, and academic outcomes for children and families.