The following testimonials represent the diverse learning experiences, academic achievements, and post-graduation successes of the alumni of the Department of Counseling.
If you're an alumnus/a of our department, we'd like to hear from you! Contact our faculty or department chair to share your academic, professional, or personal success story.
Mario T. Bartee, MSc., MBPsS, MBACP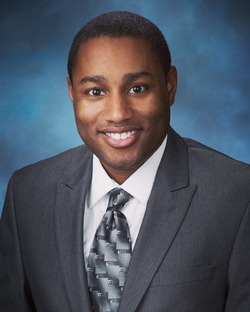 M.S. Counseling | Class of 2018

Mario T. Bartee, MSc., MBPsS, MBACP, graduated from NSU in 2018 with an M.S. in Counseling and a concentration in substance abuse. A native of Gainesville, Bartee earned a B.S. in Psychology from Florida Agricultural and Mechanical University and an MSc. in Sport and Exercise Psychology from the University of Essex. Bartee works in the UK as a Clinical Psychologist for the NELF NHS Foundation Trust's Child and Adolescent Emotional Well-being and Mental Health Services Team. The trust provides mental health services for parts of London.
Of his time at NSU, Bartee credits Dr. Lidia Martinez with supporting him and the pursuit of his goals. "Her guidance has been crucial in my development as a scholar and clinician," he said. Bartee said his NSU training allowed him to further his research in England and register with the country's two governing bodies of psychology: the British Psychological Society and the British Association of Counseling Psychotherapy. Bartee is also licensed as a Counseling Psychologist with the Health and Care Professions Council. His advice for current students: "Don't be afraid to admit to your own weaknesses, and remember your goals and ambitions."
Christopher Checke, M.S., M.B.A.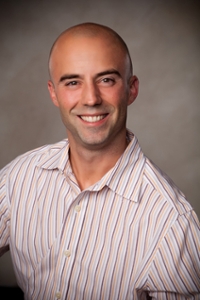 M.S. Counseling | Class of 2002
M.B.A. Health Services Administration | Class of 2005
Christopher Checke, M.S., M.B.A., owns a Fort Lauderdale-based practice that serves adults, teens, and elders via individual counseling, couples, and family work. His areas of interest include relationships, positive psychology, shame resiliency, shame-based psychopathology, addictions, self-affirming identities, and sexual health. He has been interviewed by local media outlets in South Florida. He is also a member of the Board of Governors for the United Way of Broward County Commission on Substance Abuse. On the future of his profession, Checke said: "This is a very exciting time for the field of behavioral healthcare! Healthcare practitioners across multiple disciplines are integrating services and coordinating care more effectively in the communities they serve." He believes that advancements in trauma research and treatment, as well as research into more effective diagnostic measures, will have a positive impact on behavioral healthcare.
Checke cites the clinical training from NSU Associate Clinical Professor Ana Martinez, Psy.D., as an influence on his work. During his time at NSU, he most enjoyed the Group Therapy & Practice course. He also has some advice for current students: "Don't always listen to what the mainstream suggests is the truth. Forge your own path based on your beliefs, not someone else's beliefs. Honor your deepest wisdom and let that be your guide."