Jan Faust, Ph.D., ABPP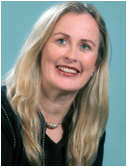 Professor Emeritus, Department of Clinical and School Psychology
(954) 262-5712
jfaust@nova.edu
Education:
Ph.D. University of Georgia
M.S. University of Georgia
B.A. University of Florida
Professional Interests
Jan Faust, Ph.D., is a Professor Emeritus at NSU's College of Psychology. Her research interests include child-clinical and pediatric psychology: child abuse (sexual and physical) and neglect; child treatment outcome research; PTSD in children and adolescents; child adjustment to acute and chronic medical conditions; lifespan psychosis.
News and Events