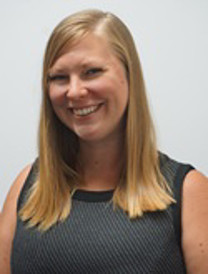 Allie Holschbach, Ph.D., is a behavioral neuroendocrinologist. She studies the neural and hormonal pathways that underlie social and emotional behaviors and how social interactions shape the brain and alter hormones. Dr. Holschbach focuses on biological messengers, including neurotransmitters (e.g. serotonin), gonadal hormones (e.g. testosterone and estradiol), and adrenal hormones (e.g. glucocorticoids), and their role in social behaviors. Social behaviors include all sorts of interactions, including prosocial behaviors (e.g. parenting) as well as aggression and competition. She has numerous publications and her work contributes to our understanding of the neural underpinnings and biological consequences of social interactions.
As an Assistant Professor of Behavioral Neuroscience, Dr. Holschbach teaches Developmental Neuroscience, Behavioral Genetics, Drugs and the Brain, Intro to Neuroscience, and Research Methods in Behavioral Neuroscience. Allie also serves as faculty advisor to NSU Florida's local chapter of Nu Rho Psi, the honors society in Neuroscience.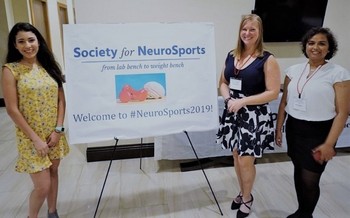 Photo Caption: Allie Holschbach attended the Society for NeuroSports where she and some of her undergraduate research assistants presented a poster entitled "How to make a winner: how hormones and experience shape the brain of the victor." Also pictured: Mariana Moguel and Seethal Doki.