Elda Kanzki-Veloso, Ph.D.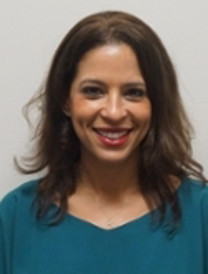 Professor
Full-Time Faculty, Department of Counseling
(954) 262-5804
veloso@nova.edu
Office: Maltz 1058 / Miami 127
Education:
Ph.D. Barry University
M.S. Florida International University
B.S. Hofstra University
Professional Interests
Elda Kanzki-Veloso, Ph.D., has been employed with Nova Southeastern University for the past 11 and a half years as a professor. She was an Associate Professor at the Abraham S. Fischler College of Education (FCE) for 11 years and is now an Associate Professor in the College of Psychology's Department of Counseling. Dr. Kanzki-Veloso received her Ph.D. in Counseling Psychology, with emphasis in Family Therapy and Counseling Psychology from Barry University, her M.S. in counseling with a specialization in Special Educational from Florida International University, and her B.S. in Psychology from Hofstra University. Her research activities include preparation of publications and journal articles; grant writing activities; journal publication/editing; preparation of presentations at conferences and staff development activities; and other research and scholarly productions as required by NSU. Dr. Kanzki-Veloso has two manuscripts that have been accepted for publication in Distance Learning.
News and Events