Chad Waxman, Psy.D.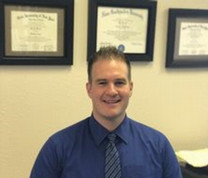 Adjunct Instructor
Part-Time Faculty, Department of Psychology and Neuroscience
cw818@nova.edu
Education:
Psy.D. Nova Southeastern University
M.S. SUNY Albany
B.A. SUNY Albany
Professional Interests
Dr. Waxman is an adjunct faculty in the College of Psychology's Forensic Psychology (M.S.) program. His interests include Forensic Psychology, Police and Public Safety Psychology and working with the Serious and Persistently Mentally Ill.
News and Events