College of Psychology to receive award at APA convention
Award recognizes minority achievement
When the 126th annual American Psychological Association convention begins in San Francisco, the College of Psychology will receive the 2018 Richard M. Suinn Minority Achievement Award.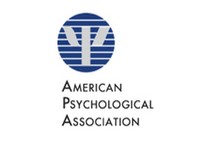 In its notification letter, the APA noted that it was "very impressed by the clinical program's upward trend of enrollment of racial or ethnic minority students which proves its commitment to recruiting, training, and graduating students of color. The program's efforts to prepare and produce culturally competent practitioners of color is impressive and timely. Please note that the program's nomination was advanced by several of your own students. Such action highlights the important and valuable work the program accomplishes to mentor scholars of color."
The award will be presented, and the winner acknowledged as part of the traditional CEMA/CEMRRAT Social Hour and Award Reception. The Social Hour is scheduled for Thursday, August 9, at 6:00 pm in Nob Hill Room C of the San Francisco, Marriott Marquis.
The award, presented annually since 1999, is named for Richard M. Suinn, a past president of the APA. Students nominate an institution, and 2018 marks the first time Nova Southeastern University has won the award. Previous winners include UCLA, CUNY, George Washington University, Howard University, and Rutgers University.
For additional updates from the College of Psychology at APA 2018 from Aug. 9-12, keep up with us on Facebook, Instagram, and Twitter.