NSU represented by faculty, students, alumni at APA 2018 convention
Convention took place Aug. 9-12 in San Francisco
NSU College of Psychology faculty received awards and students presented research as part of the 126th annual American Psychological Association (APA) conference in San Francisco.
The college's Clinical Psychology doctoral program was recognized with the Richard M. Suinn Minority Achievement Award. The award, based on student nominations, recognizes programs that demonstrate a commitment to recruiting, training, and graduate students of color.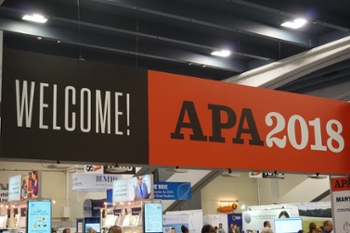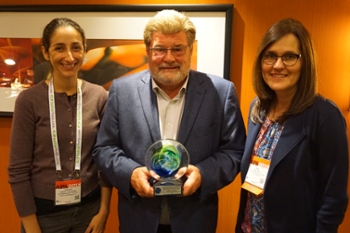 "I think this is the culmination of a lot of efforts over the last quarter of a century in the recruitment and retention of both faculty and students who are diverse," said Professor John Lewis, Ph.D., Chair of the Department of Clinical and School Psychology.
Lewis said the nomination by students was also important.
"It's a testament to the fact that students feel this is a good program for working in the multicultural field," he said.
Also at APA, Professor Gene Cash, Ph.D., was honored with Division 16's Jack Bardon Distinguished Service Award. The award recognizes major leadership and contributions to the field of school psychology, research that has advanced the field, or the development of new training programs for school psychologists.
"For me, it recognizes the creation of the clinic for school psychologists at NSU, it recognizes my work in advocacy, and my work in associations," Cash said.
Nominations are put forward by colleagues in the field, and Cash's nomination was submitted by fellow NSU Professor Sarah Valley-Gray, Psy.D., as well as Associate Professor Philip Lazarus from Florida International University's College of Arts, Sciences & Education.
"I'm very honored that people think I've been distinguished in my service," Cash said.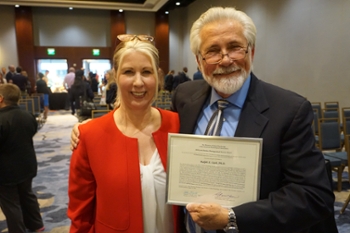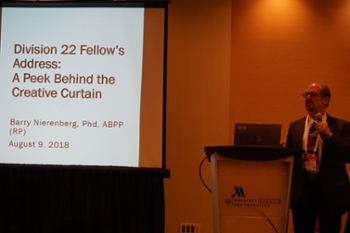 Division 22, which focuses on Rehabilitation Psychology, recognized the work of Professor Barry Nierenberg, Ph.D., by granting him fellows status. A person can qualify in several areas, including scientific achievement, professional practice, recognition of excellence, teaching and training, or leadership and administration.
"Fellows status means that your peers, your colleagues have looked at your work and said that it has national impact and is worthy of your recognition," Nierenberg. "To look at all my colleagues who have reached that status, and to be thought of in the same group as them is humbling."
Faculty and students also participated in multiple panels throughout the multi-day convention. In addition, graduate students presented research during poster sessions. For some, bringing their research to APA was a new experience as first time attendees.
The college also hosted a reception for alumni attending the convention.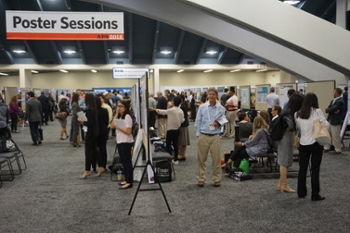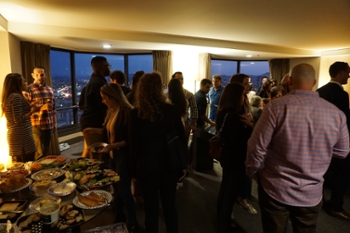 To watch videos about student poster sessions, click here. For additional photos from APA, click here.
The College's clinical and school doctoral programs are accredited by the Commission on Accreditation of the APA.