College of Psychology alum retired after 41 years at NSU
Daughters also graduated from college
By the time Dennis Dannacher retired in 2018 after spending 41 years at NSU, he had formed long-standing ties with the College of Psychology.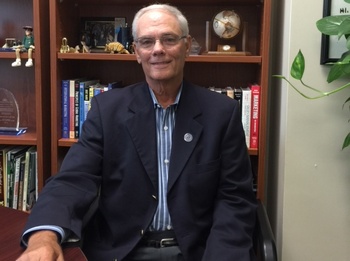 It began in 1976, when he was working at a rehabilitation center in Fort Lauderdale. He needed a graduate degree to advance his career, so he enrolled in the Counseling program at Nova University's Behavioral Sciences Center, a predecessor to the College of Psychology. Dannacher said Nova was the only option for working professionals thanks to evening courses.
"No one catered to working adults," he said.
Dannacher later took an academic advising position with the center's psychology department, but the job had multiple roles and included marketing. At the time, Nova was still a small institution with only three buildings (Parker, Rosenthal, and Mailman-Hollywood) and fewer than 200 employees. It was also the era of the educational clusters, where professors would fly to a city and teach a group of students over the course of the weekend.
"It kept you busy, and it was an opportunity to travel," Dannacher said. "It was quite an experience for 12 years."
Over the decades, Dannacher worked in multiple units across NSU, with the last being in the H. Wayne Huizenga College of Business and Entrepreneurship as Assistant Dean of Enrollment Services. Working across the university gave him the opportunity to see NSU's growth firsthand.
"NSU went from being a sleepy little graduate school to a major research institution," he said.
In addition to his work, Dannacher also set up a men's golf team at the university and coached it from 1991-99. The team played at the then-Rolling Hills Country Club, which later became part of NSU as the Grande Oaks Golf Club.
Aside from his own work and the golf team, Dannacher's biggest connection to NSU is through his daughters Melissa and Stefania, both alumnae of the College of Psychology's Clinical Psychology doctoral program. Melissa Dannacher works at the University of Arkansas for Medical Sciences, while Stefania Dannacher is a therapist in Pompano Beach.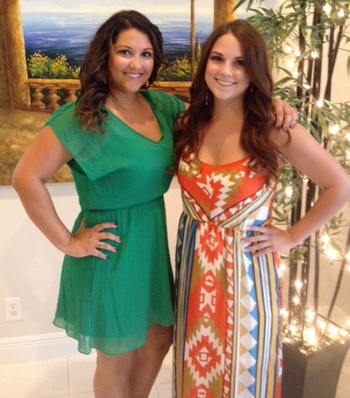 After 41 years at NSU, Dannacher said he wants to enjoy life, but he still plans to support NSU and the College of Psychology. He also knows what his legacy at NSU is.
"Of anything, I'm most proud of my daughters and the contributions they'll make to society," he said.