School Psychology professor presents locally, internationally
Topics included crisis intervention and bullying prevention
College of Psychology Professor Scott Poland, Ed.D., of the Department of Clinical and School Psychology, has recently presented on critical issues in schools at the local, national, and international level.
On March 12, Poland hosted "Raising Positive Children" at the Pembroke Pines City Center. An audience of nearly 2,000 turned out for a discussion on suicide prevention in schools. Poland explored issues like warning signs, methods to raise awareness about the issue, and what community resources are available to parents and schools. To see the video presentation, click here.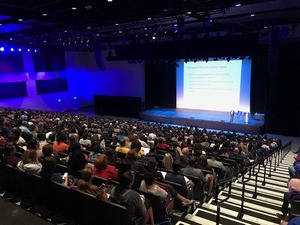 At the national level, Poland attended the National Conference on Bullying from March 7-9 in Reno. The conference was sponsored by the School Safety Advocacy Council and had more than 600 professionals in attendance. Poland's keynote address covered the topics of bullying and suicide prevention.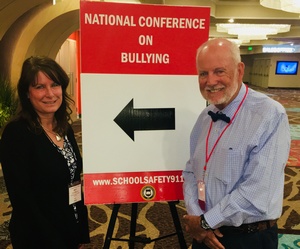 From March 1-3, Poland participated in the International School Counselor Association (ISCA) conference in Bangkok, which drew over 200 participants from 45 countries. Poland previously provided a keynote address at the 2017 conference in Prague. This year, Poland presented on what a skilled counselor must do to provide a safe and supportive environment for students. Poland also hosted training sessions on crisis interventions, cyberbullying, and tips for caregivers on how to respond after a school tragedy.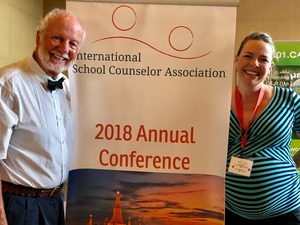 Poland most recently shared his expertise at the Central and Eastern European School Association (CEESA) conference, which took place March 14-17 in Prague. More than 500 school personnel from Central and Eastern Europe attended the conference. Poland presented at three sessions on topics that included suicide prevention, crisis interventions, and self-injury.