Seventh annual TEDxNSU focused on "the little things"
Speakers reflected on small moments that had big impacts
For the seventh year, speakers took to the stage at Nova Southeastern University as part of the independently organized TEDxNSU conference.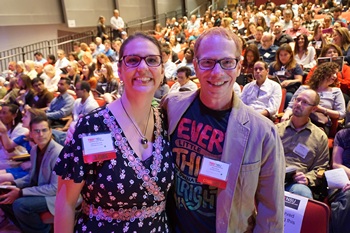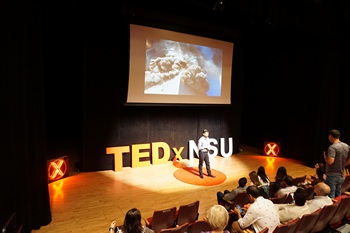 Nine speakers participated in the sold out March 2018 event. Each year, the conference is co-organized by Associate Professors Leanne Boucher and W. Matthew Collins, both Ph.D., and faculty members in the College of Psychology's Department of Psychology and Neuroscience.
"We always try to find topics that are broad enough that will allow many different types of perspectives," Boucher said. "Thinking back to the little things in your life that then blow up later on and have a big influence is really important. These smaller decisions can really lead to bigger consequences."
Boucher and Collins worked with each speaker to help them refine their talks and delivery. The talks ranged from topics like a dramatic escape from the World Trade Center on September 11, 2001, to working to remember every detail from daily life, to using a story about aliens to explain a family fleeing their home country.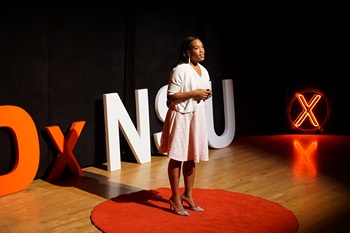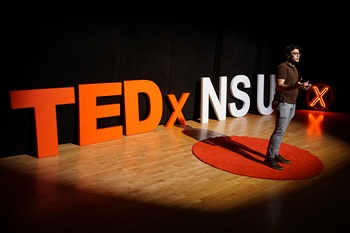 "I think the combination of talks really resonated with a lot of people this year," Boucher said. "The speakers bring a lot of their own experience into it."
The 2018 talks included:
With the 2018 event behind them, Boucher and Collins are already working on TEDxNSU 2019. Boucher expects to put out a call for speakers in August or September for the theme of knowns and unknowns, and what is truth.
"We want to hear from people about what their truths are and how they arrived at them," Boucher said.