School Psychology students launch self-care flyers
Offers tips for dealing with COVID-19 pandemic
What started out as a directed study project for School Psychology doctoral students Catalina Uribe and Catherine Ivey turned into an effort to spread awareness of self-care techniques during the COVID-19 pandemic.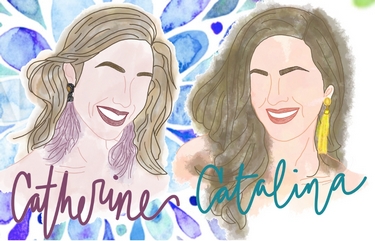 For Uribe, it started out with her directed study project and a desire to focus on social and emotional learning once she graduates. After consulting with Professor Sarah Valley-Gray, Psy.D., Uribe joined teamed up with Ivey, who was working on a similar topic in a self-care study by Valley-Gray and Associate Professors Isabel and Eric Thompson, both Ph.D., from the Department of Counseling.
"The way that looks like is a lot of helping the helpers, and how we can improve their mental health," Uribe said.
Ivey said the spread of COVID-19 made them reconsider what direction their work could go in instead of a directed study. Ivey said they decided to adapt a five factor self-care wellness model that the Thompsons were working on into flyers to share on social media. The flyers outline self-care activities that can be performed from home as people engage in self-isolation to help curb the spread of the virus.
Uribe said the goal with the flyers was to collect information backed by research and present it in a way that wasn't daunting to the audience. As the project develops, Uribe and Ivey said they might create videos and use other social media channels.
"Some people don't have strong support systems, especially students at the graduate level," Ivey said. "That loneliness and isolation can be mentally crippling."
The flyers are available on tumblr.