Charles Golden named COP Professor of the Year
Has long list of accomplishments
The College of Psychology has selected Professor Charles Golden, Ph.D., as its 2019-2020 Professor of the Year.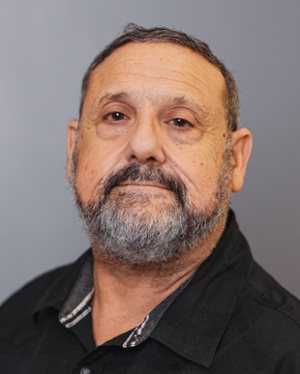 Golden has a long and distinguished career. He has published over 500 books, chapters, and peer reviewed journal articles. His work has been cited just under 20,000 times, earning him an h-index of 52. He has published two neuropsychological tests, the Luria Nebraska Neuropsychological Battery and the Stroop Color and Word Test, which have had a major impact on the field. He also collaborated on publishing a frequently used test of emotional intelligence.
He is a Past-President of the National Academy of Neuropsychologists, Past-President of Section 9 of the APA Division of Clinical Psychology, and he served on numerous committees related to Neuropsychology at the national level. Golden has attained the status of Fellow of the American Psychological Association, as well as the National Academy of Neuropsychologists. He is Board Certified in Clinical Psychology, Clinical Neuropsychology, and Psychological Assessment. He is currently co-editor of two major encyclopedia projects, as well as guest editor of a volume of Aggression and Violent Behavior. He is Editor of the Archives of Psychological Assessment, an associate editor of multiple neuropsychological journals, and a reviewer for over a dozen journals.
Golden has co-authored publications with over 300 NSU students and graduates. He has been the director of the Neuropsychology Concentration within the doctoral programs since 1996, and has consistently mentored approximately 30-40 doctoral students per year. He also contributes significantly to service at the department, college, and university level.