NSU alum appointed as APA's Chief Education Officer
Graduated from NSU in 1993
Catherine Grus, Ph.D., started her journey into the psychology world in high school, followed it into academia, and now is the newly appointed Chief Education Officer of the American Psychological Association.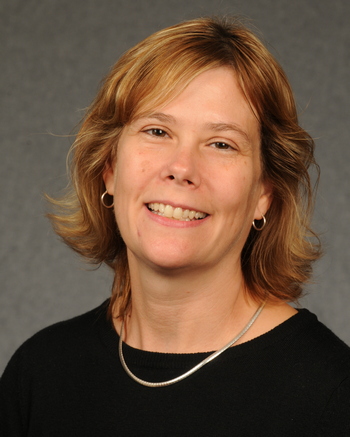 Grus credited a high school psychology course and topics like perception for igniting her interest in the field. That led her to earning a B.A. in Psychology from Western New England College and a Ph.D. in Clinical Psychology from NSU's College of Psychology. Grus was an Assistant Professor in the Department of Pediatrics at the University of Miami's School of Medicine for a decade and joined APA in 2005.
Grus said NSU faculty helped her direct her passion and prepared her to work in the field.
"I was fortunate to have so many professors who were experts in their areas, both in the courses they taught and in supervision," Grus said. "I have really positive memories of the faculty, and I'm still in touch with many of them."
Grus is no stranger to what the position entails, having assumed it on an interim basis in 2018. She said the position broadly covers all aspects of education, including increasing the quality of psychology education programs, accreditation, continuing education, and applying psychology to K-12 education.
"We're focusing on how psychology is used to inform [K-12] education and create the optimal learning environment," Grus said.
The position also oversees the Office of Early Career and Graduate Student Affairs, as well as the Center for Workforce Studies, which collects data on psychology careers and tracks trends and opportunities.