Counseling professor travels for volunteer work
Visited Peru in December 2019
College of Psychology Counseling Professor Mercedes ter Maat, Ph.D., goes wherever the work takes her.
In December 2019, that meant traveling to Peru for the third time on a volunteer trip for the arts-based nonprofit The Red Pencil. Ter Maat visited three after school centers outside Lima to help implement an arts-based therapeutic program. The neighborhoods in question have struggled with poverty and gang violence, and some of the children involved have parents in jail.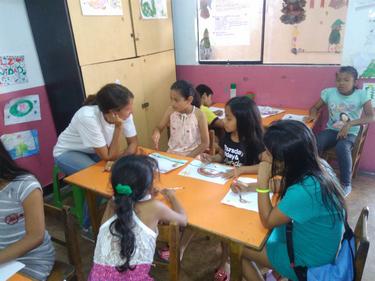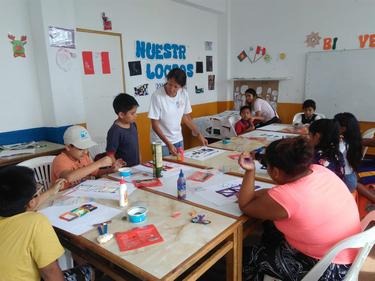 "They realized the kids were having tremendous baggage as they came in," ter Maat said.
As part of the activities, children created group mandalas and symbols of what the program meant to them. Part of the program focused on prevention, and ter Maat trained teachers at the beginning of the school year on how to recognize symptoms for trauma, anxiety, and depression.
In addition to her three trips to Peru, ter Maat has also traveled to Lebanon and Jordan to work with Syrian refugees. In September 2019, she also represented NSU at the annual conference of The European Branch of the American Counseling Association, which took place in Vienna. The EB-ACA, which ter Maat is past president of, supports American counselors working in Europe, most often with families of American military personnel. Ter Maat presented twice at the conference on the subjects of ethics renewal and art therapy for trauma survivors.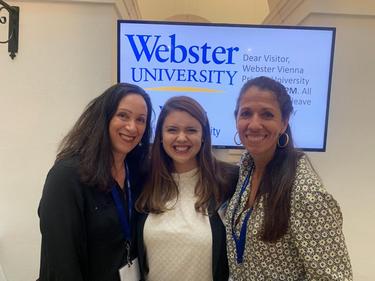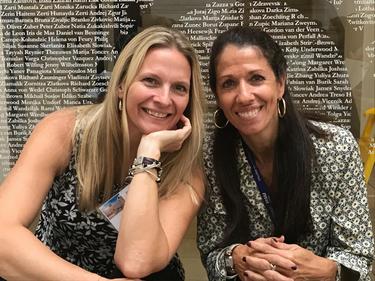 "We do a lot of work with military families, serving the needs of the of the veterans," she said. "Another need is that those counselors miss being in the United States. So we provide a picture of what counseling is like in the U.S."