College of Psychology hosting ADHD workshop
Speaker has published 23 books on subject
The College of Psychology will welcome clinical science, practitioner, and educator Russell A. Barkley, Ph.D., for a presentation on ADHD.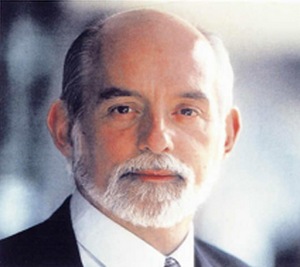 "Advances in Understanding the Nature and Management of ADHD" will take place from 5:00 to 8:00pm Oct. 20 in the first floor Steele Auditorium, Room 2100 in Assembly I. Barkley's presentation will be followed by a meet-and-greet from 8:00 to 9:00pm. Continuing education credits will be offered.
Barkley is a Clinical Professor of Psychiatry at the Virginia Treatment Center for Children and Virginia Commonwealth University Medical Center, Richmond, VA. He is a Diplomate (board certified) in three specialties, Clinical Psychology (ABPP), Clinical Child and Adolescent Psychology, and Clinical Neuropsychology (ABCN, ABPP). Barkley has published 23 books, rating scales, and clinical manuals numbering 41 editions. He has also published more than 270 scientific articles and book chapters related to the nature, assessment, and treatment of ADHD and related disorders. He is the founder and editor of the bimonthly clinical newsletter, The ADHD Report, now in its 25th year of publication. Barkley has presented more than 800 invited addresses internationally and appeared on nationally televised programs such as 60 Minutes, the Today Show, Good Morning America, CBS Sunday Morning, and many other programs on behalf of those with ADHD. He has received awards from the American Psychological Association, American Academy of Pediatrics, and more.