Brenda Levine wins 2016 Excellence in Community Service award
Ceremony to follow at Team 2020 Celebration in Jan. 2017
Nova Southeastern University has announced that College of Psychology staff Brenda Levine has been selected to receive the 2016 Excellence in Community Service award.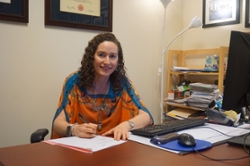 Levine, who joined NSU in 2012, is Program Coordinator for Masters in Counseling program and also an alumna of the college's Mental Health Counseling program. She is also a Licensed Mental Health Counselor (LMHC) and has worked in the community with the Broward Domestic Violence Council, Kolot Coalition at Goodman Jewish Family Services, and the National Alliance of Mental Illness.
"These are but small representations of her important contributions to our community," said Associate Professor Tara Jungersen, Ph.D., chair of the Department of Counseling. "Brenda's dedication to making the world a better place is demonstrated in her work both in and around the NSU community. We are fortunate to have her as a valued resource for our staff, faculty, and students."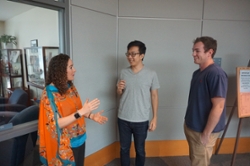 Levine said she was honored to receive the award.
"I'm elated to have been selected to receive this award, and it's great to work for an institution that values community service," she said. "Of all the things I could be recognized for, I'm glad it's for something I care so much about."