College of Psychology Student Life Awards recipients
The College of Psychology received two Student Life Achievement Awards at the 17th annual ceremony on Tuesday, April 12, 2016. The Stueys, as the awards are commonly called, were established in 1999 to recognize members of the NSU community who have distinguished themselves during the academic year.

Leanne Boucher, Ph.D., associate professor of psychology received the award for NSU Professor of the Year. A graduate of Brandeis University and Dartmouth College, Boucher's passion is brain science and engages the local community on the topic through Brain Awareness Week activities.  Boucher is also an organizer of the College's annual TEDxNSU event.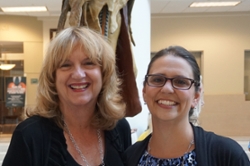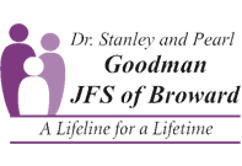 The award for NSU Corporate Partner of the Year was given to the Goodman Jewish Family Services (GJFS) of Broward County.  Founded in 1962, Goodman JFS's mission is to provide counseling and support to the Jewish population in Broward County. The organization provides an array of social services to its clients including emergency assistance to the poor and elderly, support to victims of domestic abuse and life planning to developmental disabled adults.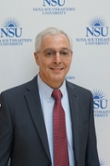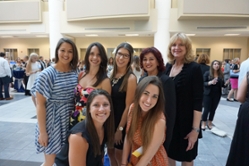 Additionally, the College had seven finalists in the ceremony. They included Thomas Fagan, Ph.D., associate dean in the category of Executive of the Year; Patricia Zawoyski for Staff Person of the Year; and the Graduate Association of School Psychology for graduate organization of the year.

This year's event took place in Rose and Alfred Miniaci Performance Arts Center on the Fort Lauderdale/Davie campus.