College of Psychology Welcomes Distinguished Alumni
Graduate now a professor in Nevada
The College of Psychology is pleased to welcome 2016 Distinguished Alumnus Bradley Donohue, Ph.D., for a lunch event from 12 to 1 p.m. Nov. 10 in Room 2055 of the Maxwell Maltz Building.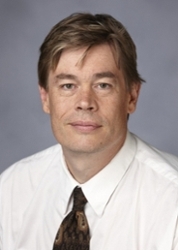 Dr. Donohue will present "The Optimum Program in Sports: A New Approach to Assisting Mental Health and Sport Performance in Athletes" during the event. Studies have increasingly indicated that athletes evidence unique stressors that negatively impact their mental health, relationships, and performance in sports. Moreover, athletes notoriously under-utilize mental health services, as compared with their peers. The presentation will delineate the first psychologically-based intervention to demonstrate concurrent improvements in sport performance and mental health. Dr. Donohue will highlight innovative aspects of TOPPS and underscore its empirical development in university athletes and Cirque du Soleil artists. 
Dr. Donohue is a Professor at the University of Nevada, Las Vegas and Director of Family & Research Services. He is one of the developers of Family Behavior Therapy (FBT), an evidence-based treatment listed in national clearinghouses, such as SAMHSA's National Registry of Evidence-based Practices and Programs, and the California Evidence-Based Clearinghouse for Child Welfare. He has directed projects funded by NIDA, NIMH, and SAMHSA. Dr. Donohue is a recipient of the Harry Reid Silver State Research Award, Western Psychological Association Early Career Research Award, UNLV Barrick Scholar Award for Distinguished Research, UNLV Alumni Association's Outstanding Faculty Award, and Student-Focused Award.
Attendees can RSVP by Nov. 8 to bp740@nova.edu.