Dr. Maria Fimiani Appointed as Coordinator of Internship Training and Liaison Services at Broward Health Medical Center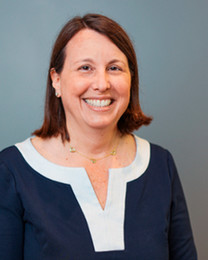 The College of Psychology is pleased to welcome Dr. Maria Fimiani to our team as the new Coordinator of Internship Training and Liaison Services at Broward Health Medical Center (BHMC). In her new role, Dr. Fimiani will be responsible for the supervision and training of doctoral psychology practicum students and interns, along with coordinating the Psychology Consultation and Liaison service at BHMC. She will serve on various boards including the South Florida Consortium Internship Program (SFCIP) Executive and Operations Boards, and will chair the Behavioral Health Advisory Council at BHMC.

Dr. Fimiani is an experienced health psychologist who has worked with doctoral level psychology, audiology, and dental students at NSU. She teaches behavioral medicine/health psychology and has provided supervision to psychology practicum students.  Prior to joining NSU, Dr. Fimiani was the Associate Director of Behavioral Medicine for the Family Medicine Residency Program and Primary Care Health Psychology Fellowship at Genesys Regional Medical Center in Grand Blanc, MI.  She held appointments as an Adjunct Assistant Professor in the Departments of Family Medicine and Psychiatry with Michigan State University - College of Human Medicine.

Dr. Fimiani received a Psy.D. degree in Clinical Psychology from Nova Southeastern University.  She completed an APA accredited, two-year clinical health psychology fellowship with the Consortium for Advanced Psychology Training at Genesys Regional Medical Center.  Dr. Fimiani's professional interests include consultation-liaison, medical education, behavioral health psychology, geropsychology, and cognitive behavior therapy.

A partnership with Broward Health and the college, including with our APA accredited South Florida Consortium Pre-doctoral Internship Program has resulted in excellent clinical training opportunities for students in clinical psychology practica and the required 1 year full-time internship. Some of our interns have gone on to such distinguished postdoctoral residencies as Duke, Cleveland Clinic Ohio, and UCLA Medical Center following their internship at BMHC.