College of Psychology welcomed applicants for Interview Day
Faculty interviewed applicants for Clinical Psychology programs
Nearly 230 applicants traveled to NSU's main campus in Fort Lauderdale to participate in the College of Psychology's Interview Day.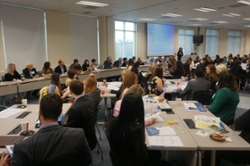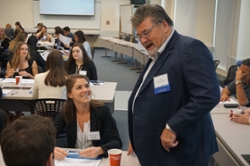 Interview Day is part of the application process for the Ph.D. and Psy.D. Clinical Psychology programs. Applicants traveled domestically from states as far as Alaska and internationally from countries such as Canada, Iran, and Saudi Arabia. The interviews were spread out to four dates in December 2016 and February 2017. Applicants were treated to breakfast and lunch, plus brief introductions to faculty members and their areas of specialty. In addition to the interviews, applicants could attend special presentations by faculty.
The college is always looking for well-rounded students who have performed well academically, said Professor John Lewis, Ph.D., chair of the Department of Clinical and School Psychology.
"We want people who espouse a philosophy that is in line with becoming well-trained clinicians," Lewis said. "People see this as a profession where they can make a difference and help individuals face some of life's struggles."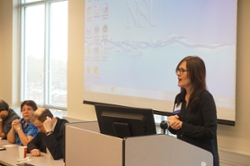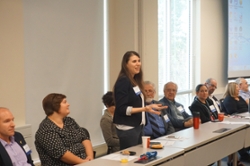 A desire to help people is common among applicants in both programs, said Associate Professor Ana Imia Fins, Ph.D., Director of Academic Affairs. She said one applicant wanted to work with Doctors Without Borders.
Lewis said the Ph.D. program, which is based on a scientist-practitioner model, admits nine students a year. The Psy.D. program, which is more for a practitioner informed by science, admits more than 80 annually.
Lewis and Fins both said they were impressed with the qualifications of the applicants in the pool.
"I've seen some really strong applications with strong background and experience," Fins said. "The sheer diversity is incredible and dovetails with the diversity of our faculty."