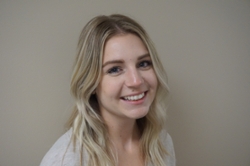 Lauren Hill
Nova Southeastern University
Masters of Science in Experimental Psychology (graduating June 2016)
Hometown: Fort Collins, CO

My experience at NSU has helped shape me academically and professionally in ways I would have never expected. Everyone in the Department of Experimental Psychology wants to see you succeed and will be there for you every step of the way no matter the relationship. One relationship that is irreplaceable is the one with my thesis advisor, Dr. Jaime Tartar. I cannot thank her enough for the continuous support and endless opportunities to help me develop as my own scientist. I truly believe that my experiences and time spent at NSU made the transition to my Ph.D. effortless. I am now headed to Florida International University to pursue my Ph.D. in cognitive neuroscience with Dr. Matthew Sutherland in the Neuroinformatics and Brain Connectivity Laboratory.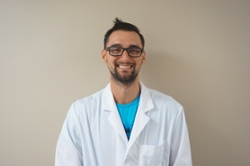 Matt Welhaf
Nova Southeastern University
Masters of Science in Experimental Psychology (graduating June 2016)
Hometown: Cooper City, FL

The M.S. program is a great opportunity for students to expand on their research interest before going on to a Ph.D. Being in this program allowed me to better define my research interests and further my foundation in psychology. The student to faculty ratio really allows for a great interaction between everyone and creates a great learning environment. After completing the program, I will be starting my Ph.D. at the University of North Carolina - Greensboro where I will be doing research on cognitive functioning and mind wandering.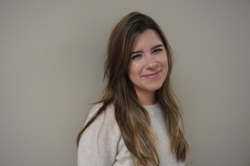 Juliana Acosta
Nova Southeastern University
Masters of Science in Experimental Psychology (June 2014)
Hometown: Bogota, Colombia
I attended Nova Southeastern University for both my undergraduate and graduate degrees. I earned my Bachelor's degree in Psychology in 2012 and Master's degree in Experimental Psychology in June of 2014. I am going back to school in the fall of 2016 to pursue a doctorate in Clinical Science in Child and Adolescent Psychology at Florida International University.

I confidently believe that my enriching experience as a student at NSU led me to where I am today. I was invited to join the Psychophysiology Laboratory at Nova Southeastern University in 2010 under the supervision of Dr. Mercedes Fernandez. In a strongly collaborative and supportive research environment, we investigated the potential enhancing effects of bilingualism on neural inhibition. Working in the lab led me to realize my true interest for conducting research as it provided me with the necessary knowledge and hands-on experience on how a research study is run from start to finish. The collaboration between the students in the lab as well as the enormous support from the faculty made this an extremely enjoyable and instructional experience. Indeed, being so deeply involved with and fascinated with this project led me to want to pursue my Master's Degree in Experimental Psychology at NSU. As a graduate student, I had the opportunity to pursue my personal interests by both designing and conducting my own research study. With the supervision and devoted guidance of Dr. Fernandez and Dr. Tartar, I carried out a study that was founded on our previous work of establishing a link between bilingualism and a neural marker of inhibition. From this investigation, not only did we publish two research papers, but I also gained extensive practical experience on how to design, conduct, and analyze a research study. Although the amount of work was overwhelming at times, the unremitting support, guidance, and encouragement from the faculty (especially my thesis advisors) made this process not only easier, but also an example of the supportive atmosphere that I aspired when deciding which Ph.D program to attend. In addition, forming a tight-knit, supportive, and cooperative group with my classmates also made this challenging journey a rather enjoyable one. From the profound class discussions, to the unconditional support from the faculty, the positive atmosphere among the students, and the vast hands-on research experience that this program provided me, I was able to realize my true personal and professional aspirations. I am confident that my overall experience as an undergraduate and graduate student at NSU made a competitive Ph.D candidate out of me that was fortunate enough to choose among multiple established doctorate programs.