Psychology professor on committees for new NSU college
College of Allopathic Medicine plans first class for 2018
College of Psychology Professor Barry Nierenberg, Ph.D., is part of an interdisciplinary team that is contributing to the development of NSU's College of Allopathic Medicine.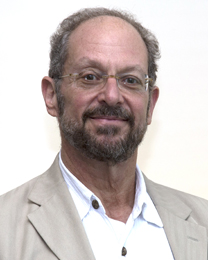 Nierenberg is a member of the M.D. College's admissions and curriculum committees. The committees are helping shape the college's development as it seeks accreditation from both the Liaison Committee on Medical Education (LCME), which accredits M.D. programs in the U.S. and Canada, and the Southern Association of College and Schools Commission on Colleges (SACSCOC).
The curriculum and admissions processes are intertwined, as the college will implement problem-based learning model where students working in small groups under an advisor are tasked with figuring out a problem.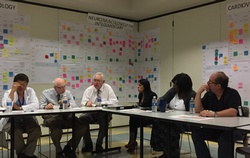 "They want to select students that will thrive in that environment," Nierenberg said. "They also want to collect data - how did the students do on their course work, and did they become successful physicians?"
The problem-based approach will help students get real life experience in medical care, said Johannes Vieweg, M.D., the college's Founding Dean.
"A lot of self-initiative is required, as the students drive the inquiry," Vieweg said. "It's not about cramming information and regurgitating it. We want the students to learn through their own experiences."
Nierenberg said the curriculum committee is examining a hybrid of case-based learning and traditional rote instruction.
"I'm impressed by how thoughtful they are and that they're careful in not adopting new ideas just because they're new," Nierenberg said.
Vieweg believes it is important to develop student leadership, as the college's teaching model emphasizes developing future leaders, both in practice with patients and conducting research.
The college is taking an interdisciplinary approach in its development, and Vieweg said this reflects current trends in the medical field.
"It addresses issues in a better way. We're trying to get away from being an island," he said. "Health care and medicine are so complex, and we need partners to solve the problems of the future. We want to be inclusive and respect other specialties."
In developing the new college, Vieweg said his team is taking advantage of NSU's existing infrastructure, whether that's collaborating with the College of Psychology or the colleges within the Health Professions Division. Students will also benefit from learning at the new hospital that HCA East Florida will construct on NSU's Main Campus in Davie.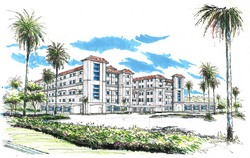 The college has candidate status with the LCME and is preparing for a late summer site visit. An LCME board meeting in October will determine if the college receives preliminary accreditation. If granted, the college would receive full accreditation after graduating its first class in three years. Vieweg said the college intends to have 50 students in its first class for Fall 2018.