Nominate a Distinguished Alumnus for the College: Deadline Wed, June 15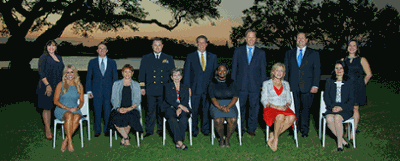 This year, a new process was established allowing any faculty, alumnus, student, retired faculty, staff member, or university volunteer to nominate a graduate for this prestigious award.
The criteria are as follows:
Nominee must be a conferred graduate of Nova Southeastern University
Nominee cannot be employed by Nova Southeastern University
Nominee must exhibit NSU's core values and demonstrate an affinity to their alma mater
Nominee has an outstanding and notable record of distinction, success, accomplishment, leadership and service in his/her profession or community. Leads his/her organization, business or community cause toward excellence
A selection committee representing the NSU community will select the honorees. Nominations will remain in the pool for 3 years.
Please take a minute to recommend an honoree by June 15, 2016. Click HERE to complete the honoree form. Information on last year's event is located HERE.