Two College of Psychology alumnae working with children
One in a middle school, one at NSU's main campus
Two College of Psychology alumnae are finding success both near and far from Nova Southeastern University.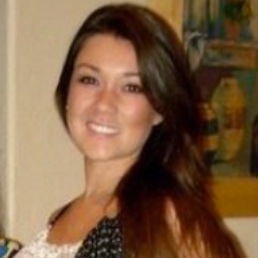 Donna Berghauser, Psy.D., graduated from the School Psychology program in 2015. She now works as a school psychologist for Hillsborough County Public Schools on Florida's west coast. Berghauser grew up on military bases in countries like South Korea and Japan, and it was in high school in Germany that she decided to study psychology in college. Berghauser came to Florida and earned her bachelor's in psychology at Florida State University before moving on to NSU for graduate work.
Berghauser credits faculty mentoring for having an impact on her education.
"You get to know all your professors on an intimate level and share their research interests," Berghauser said. "You can't help but take on the same passion for school psychology and want to do great things."
Berghauser is dedicated to making a difference in working at a Title I middle school with a high expulsion rate.
"You want the best for them," she said. "To be a good school psychologist, you have to reach beyond the campus."
In addition to her day job, Berghauser also serves as president-elect of the Florida Association of School Psychologists (FASP), a three year commitment that will take her from president-elect to president and then past president. FASP's mission is to advocate for the mental health and educational development of children and families, as well as advancing the profession of school psychology.
"I want to focus on social justice and inequality in the education system," Berghauser said.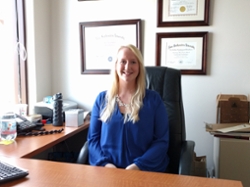 At NSU's main campus, Jillian Wilson, Psy.D., was recently appointed as an assistant professor and program administrator at the Mailman Segal Center for Human Development. Wilson graduated from the Clinical Psychology program in 2015 and did her postdoctoral fellowship at Mailman Segal, working in the Unicorn Children's Foundation clinics. Originally from Boston, Wilson said she gravitated toward Applied Behavioral Analysis and loved the clinical experience.
Wilson said she enjoys the friendly and collaborative environment at the Mailman Segal Center.
"There are so many different things to get involved in," Wilson said. "You work with smart people and you learn something."
Wilson said her education and fellowship at NSU gave her the necessary foundation to succeed at her work.
"You understand what students need to experience to be successful behavioral analysts," she said. "It gives you the full range of clinical experience, and you choose the path you want to go down."