TEDxNSU 2017 tickets on sale
Event co-organized by College of Psychology faculty
TEDx returns to NSU with a day full of guest speakers and live presentations on March 18 from noon to 5:00p.m. at the main campus.
In the spirit of "ideas worth spreading," TED has created TEDx. TEDx is a program of local, self-organized events that bring people together to share a TED-like experience. NSU is proud to host the sixth annual TEDxNSU event- an engaging day of live presentations by fellow NSU students, faculty, staff, and alumni; along with TED videos, interactive exhibits, and discussion.
Tickets are $20 for the event at the Don Taft University Center's Performance Theatre, which includes lunch and refreshments. TEDxNSU is co-organized by College of Psychology Associate Professors Leanne Boucher and W. Matthew Collins.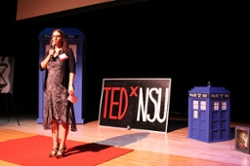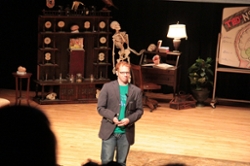 This year's theme is Stop, Drop, and Roll - simple advice we were all given as school children. But like most classroom lessons, this advice should extend beyond the boundaries of the school yard and childhood. Thoughts without action are as empty as actions without thought. This year, we're challenging our speakers to tell us how they have stopped, dropped, and rolled in their lives. What has made them pause, take stock of what's going on, then catapulted them into action? And would they do it again?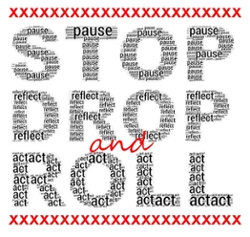 To read more about this year's speakers, click here. Tickets are required and are nonrefundable and nontransferable. Tickets for are limited to encourage interaction between speakers and attendees. To get your ticket by March 12, click here. For more information, like TEDxNSU on Facebook, follow @TEDxNSU on Twitter, or email TEDxNSU@nova.edu.