COP faculty receive funding from NSU grants
Winning grants announced online
Multiple College of Psychology faculty received funding from NSU's 18th Annual Quality of Life Faculty Community-Based Applied Research Grant (QOL) and 21st Annual President's Faculty Research and Development Grant (PFRDG).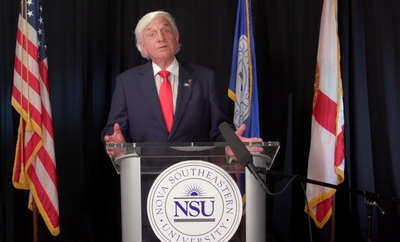 Due to the COVID-19 pandemic, in lieu of an in-person ceremony, NSU President/CEO George L. Hanbury II, Ph.D., recorded a video message about the grants. "Enormous imagination, innovation, and dedication have resulted in these extraordinary research initiatives," Hanbury said in the video.
QOL winners include:
David Reitman, Ph.D., "An Evaluation of a Preschool-based Intervention Program to Reduce the Incidence of Challenging Behaviors, Expulsion Rates, and Teacher Self-efficacy in Early Education Settings." In partnership with the Mailman Segal Center for Human Development and the Jack and Jill Children's Center and Mandel JCC of Boynton Beach.
Justin Maki, Ph.D., "Improving Healthcare Outcomes for LGBQT Seniors: A Community Linked Cultural Competency Initiative." In partnership with the Dr. Kiran C. Patel College of Allopathic Medicine and SunServe.
William Kochen, Ph.D., Jonathan Banks, Ph.D., Douglas Gibson, Psy.D., "Mindfulness Meditation Intervention for Veterans with Traumatic Brain Injury." In partnership with the West Palm VA Medical Center and Miami VA Medical Center.
PFRDG winners include: